Selection Picture on picking day.

Koi picked at #11 in the first round.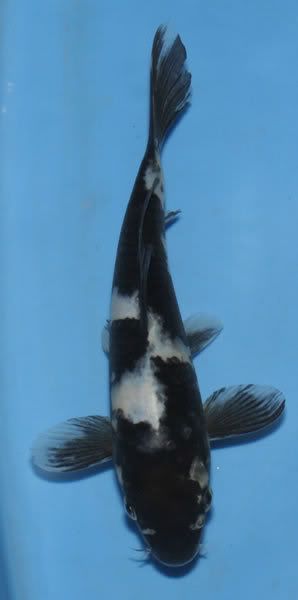 Koi Info
Koi 1 size when received, Jan 30, 2008:
7"
(more photo's in post 20)
Koi 1 size between 6/1/08 and 7/1/08:

12"

(more photo's in post 64)
Koi 1 size between 2/1/09 and 3/1/09:
15.5"
(more photos in post 79)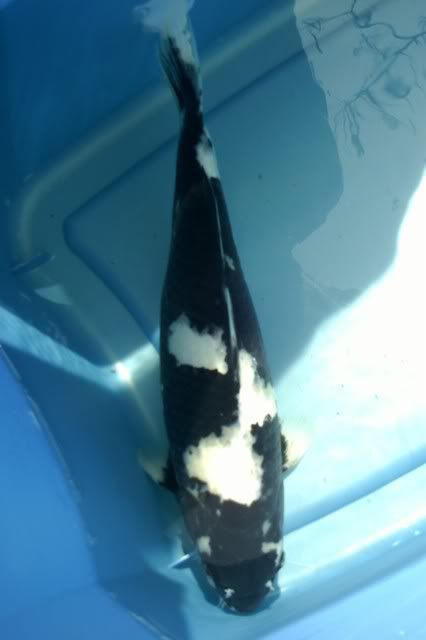 Pond temp when received: 40 deg F
11-51 will begin life indoors in QT due to cold winter water in outside pond where it will remain until pond temp reaches at least 55-60deg. Indoor tank will be at
68F
.
ADDITIONAL INFO ON QT.
Ph 7.8 Kh 100 Gh 180
Pond temp at 6 month photo:
76 deg F
Pond temp at final photo:
52 deg F
Pond Info
Gallons: 6,000g + filtration and stream bed
Stocking rate: Before grow out, 20 Koi from 10"-20".
Filtration: Vortex settlement, Moving bed, Showers, Towers.
Liner Type: EPDM
Turnover rate: 8500gph summer, 3500gph winter.
Dimensions:
Water changes per week: Seasonally variable 1-4.
Amount of water changed %: Seasonally variable 5-20%
Food Info
Brand and Type fed: Ray Abell Floating Wheat, High Protein, Mazuri Platinum Wheat. Also fresh veggies, crustaceans, etc... as treats.
Owner Info
Years in hobby: 4
Years buying show koi: 1
Zone: 7
State: Oklahoma
Fun Stuff
Koi 1 sex guess when received: My guess Female, Marion's guess Male...
Koi 1 name: Aria Fifty One (11-51 technically speaking)
Koi 1 Sex guess on 3/1/2009 Still not certain. Koi is sexually immature, no eggs, no milt. Gills and fins indicative of female but vent has more of a male look to it. Either that or not developed fully enough yet.