It's been a couple of months since I got the jt sanke and since today is Father's Day & I'm free for a while I figure I post the info on my Dainichi growout sanke.
She's been in the 800g qt since that time & the temp in the qt is ridiculously high at 88-90'F so I figure I'll move her into the main pond where the temp is a "cool" 83.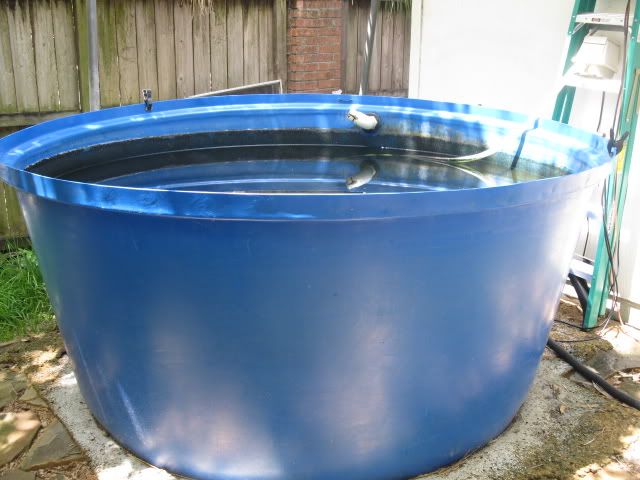 First pic taken b/f she was shipped here from Japan as shown on the certificate.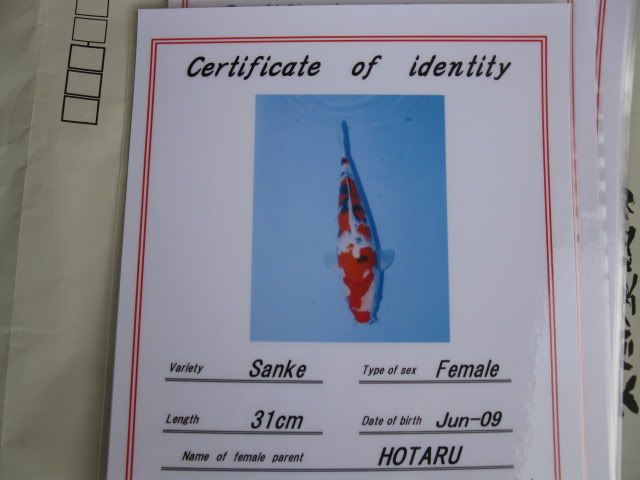 The video was taken today right b/f I moved her into the main pond w/ the big girls. She's now 14", not bad growth for 2 months in the qt. Let's see how she'll do in the main pond for the next few months.
I feed the koi EAShow, Saki Hikari, Dainichi Koi Farm Growth (not the crappy Dainichi Koi food you get from Toyoma but the real thing) and HiSilk all mixed together while I eat Ramen noddle.