Finally got a 12-14 mil tarp over the pond since it warmed up a little today. The tarp is over a frame made from chain link top rails and canopy fittings.
Not sure if I'm doing this right. Happy for any advice.
Sand bags are 60 lbs and too heavy for me to lift. Do you think the blocks will work? Any advice there?
So here is the end where the air pumps and filters are so things aren't very straight or plumb. I thought leaving the air pumps under the plastic would make for warmer air going into the pond. They're also under a fake rock and that's what you see poking at the plastic on the right.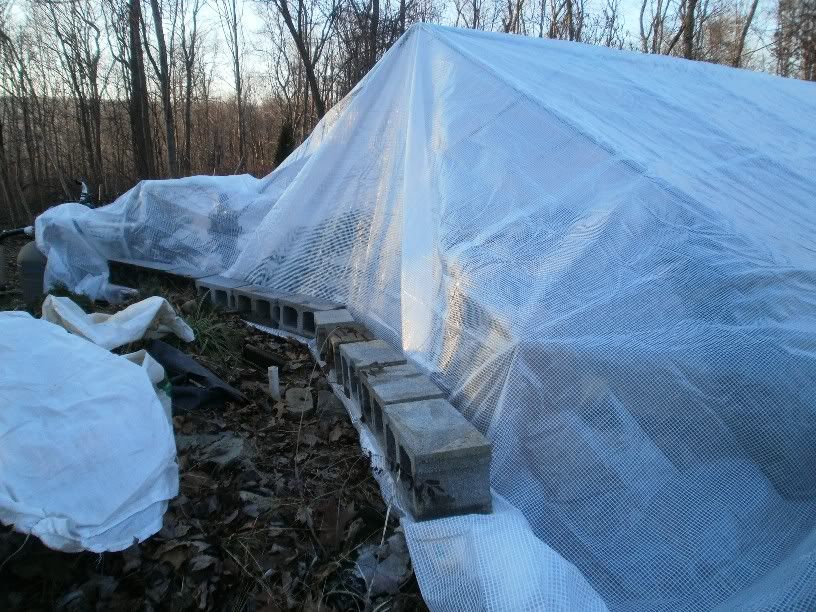 Along the front, the long side, I'm using landscaping blocks we had tore out from our flower beds. To make a stable base, I had to roll two 2x4s side by side in the plastic and then lay another 2x4 down outside the plastic to set the blocks on.
I ran into a problem around the pumps and plumbing and not sure how to work the plastic here since the ground drops off at this point.
The blocks aren't very stable here. What do you think?