Thought I'd share this fun little project we recently completed. Our 6K gallon pond has a non-standard shape since it's tucked into the back corner of our yard.
Viewed from house: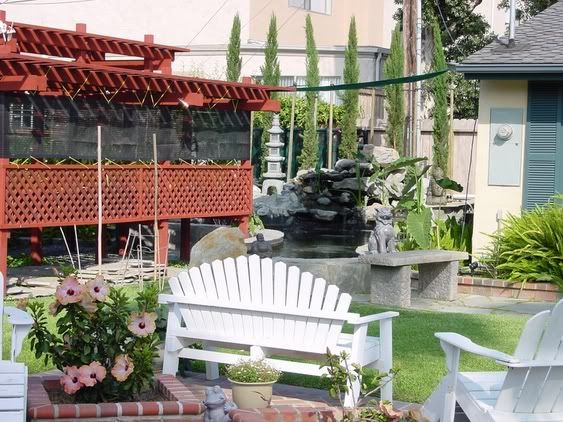 Viewed from garage roof: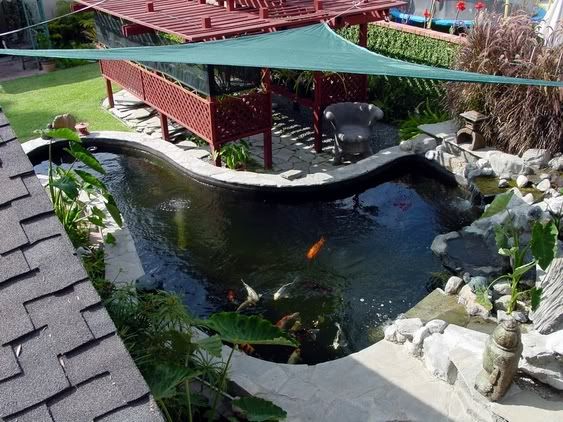 Viewed from inside shadehouse: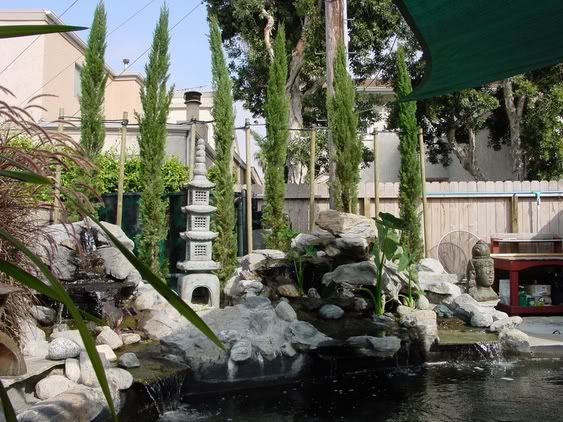 We have four TPR's and an existing surface skimmer -- but even so we still had a dead spot where some annoying debris and DOC's collected. So we retro installed another no-niche surface skimmer in the dead spot and used the return to "sweep" the surface in a racetrack pattern right back to it.
It's powered by a 1/4 hp Sequence pump and run through an Ultima 6K filter so this has also helped us to double our mechanical filtration and halve our cycle time. (Only the main system is run through the 2 j mat biofilters.)
OK, here are some project photos. Some of you SoCal koikichi might even recognize the handsome young man doing the job (the same guy who built this beautiful pond).
The guninte has been cored: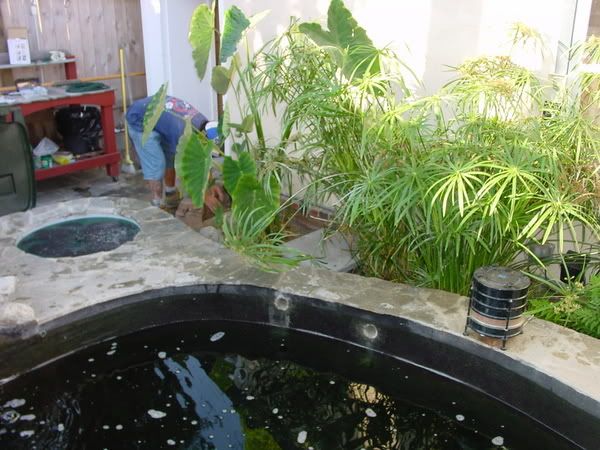 Pipe work begins: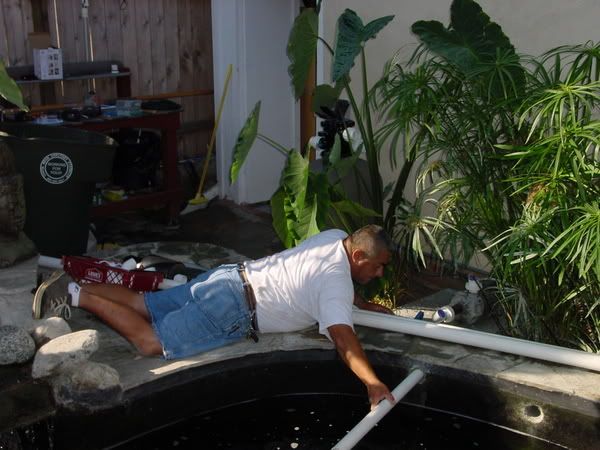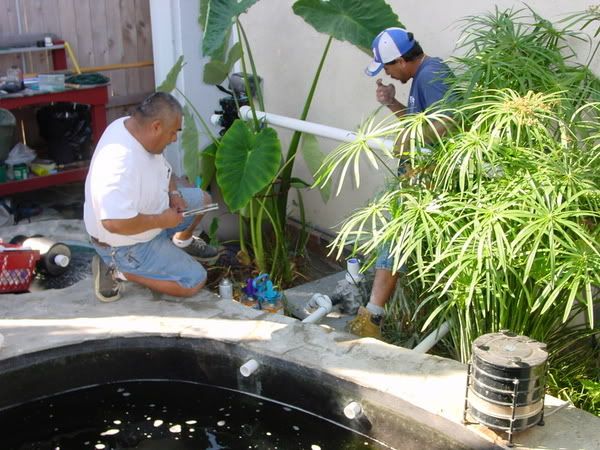 Sealing the holes with hydraulic cement: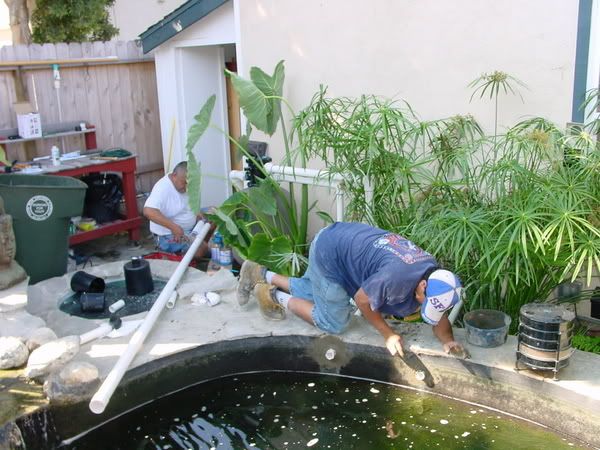 Adding a check valve to the skimmer:
It works!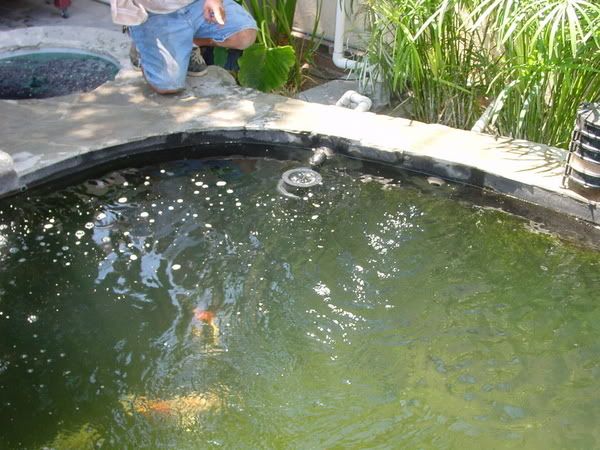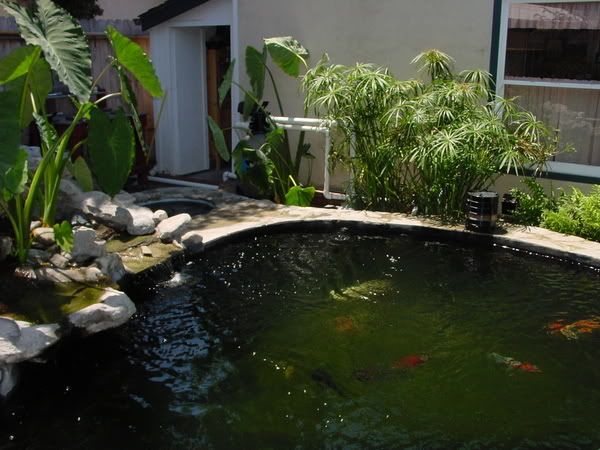 Close-ups of pipe work before painting and re-planting:
After painting and planting (but the electrical conduit has yet to be installed). Also, we added a digital progammable timer which automatically turns the pump off 1 minute before the feeder activates then turns it back on 15 minutes later (4X per day at current feeding rate).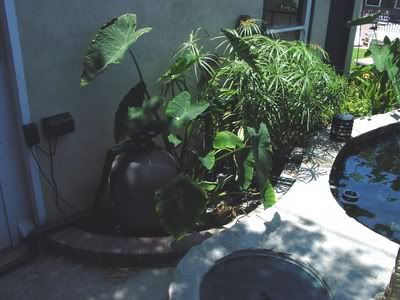 What a difference this has made. Wish we would have done it last year! Don