Hey folks,
I've received some messages over the past few months asking what I've been up to. Last year, I started work on a large mud pond only to be unable to fill it as a deep well that was already existing would not start and needed a serious investment to get it functioning again. This Spring, I was able to get it up and running again and have electric pulled out to it.
The first mud pond held 2-sai to 4sai and about 1/3rd of these I bred myself, with the other 2/3rds being from Japan: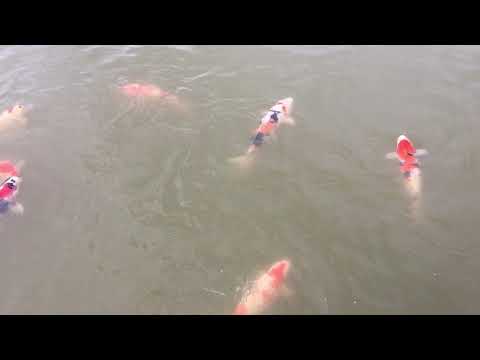 I was able to rent a bulldozer and build a series of smaller ponds for fry and spawned some 5 sets (a few more as experiments) of parents including: kohaku, karashi, showa, sanke, kujaku. I spawned gosanke very late in the season, so didn't get as many eggs surviving, but still managed to get some. Karashi and Kujaku had higher numbers, but I considered this year to be an experiment so didn't get what I would normally expect from a spawning.
Kujaku and very few kohaku fry: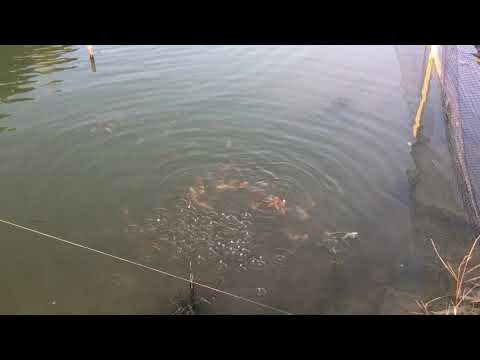 Kujaku were spawned only against Kujaku, Kohaku against Kohaku, GR Kohaku, Goshiki as an experiment. Kujaku female was young, but she produced a lot of eggs and fertilization was very good. Best of all the spawnings were Karashi and Kujaku. I'm looking forward to how the Kujaku turn out
I decided to try some experiments with the Karashi using a Yamabuki male (to try and get bigger Yamabuki like Momotaro), Kohaku, and Goshiki males as well. Also used a straight Karashi male as well. Out of these, the straight Karashi male produced well, and I think I'll have some very good ones to sell in the Springtime. There are also some GR Karashi that came from a GR Kohaku male which could be interesting, and a few straight kohaku and GR kohaku as well. There are a few Goshiki, which will be interesting to watch develop. The offspring from the Yamabuki male are easy to point out, and will have to see how these go. May want to cross them against a regular Yamabuki female if I can locate a decent one before Spring. There were also a large number of grey offspring produced that I have no clue how they will turn out. They may turn out to be like Soragoi, but also seem to have a kind of metallic sheen to them as well. You'll see some fry that are larger that look like they came from Sanke below. They're not tobi, they are from an experimental breeding of gosanke and I put these in this pond to further grow out. Most will be discarded.
Karashi etc. fry in mud pond: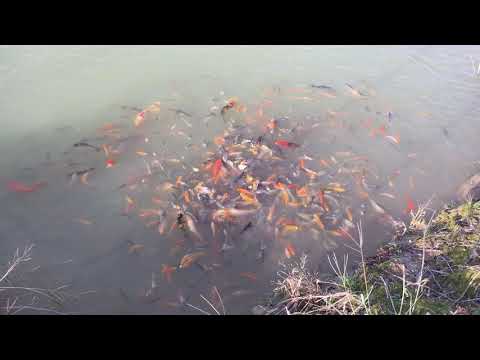 I really need to hire someone that knows what they're doing with a bulldozer to correct my mud ponds (they are completely functional, but not pretty and not easy to service as the surrounding banks are not flat and not easy to get regular equipment out to. Also, I need to build some more permanent facilities and want to start working on block & mortar ponds after winter has ended. The plan is to move slowly, build as I can, breed, and continue to import from Japan as well.