I have no idea if pearl gin rin or any gin rin can develop over time or is extant from the infancy of koi, but as time is going by, the shiro on my larger (12") kohaku is really popping and some accompanying sparklies are showing themselves. Not whole scale ginrin and sparse in comparison, but similar to the example of pearl ginrin Richard posted not long ago.

These pics hardly show them as well as I would like them to, but observe the left side of Songen's tail tube and her right lower shoulder behind the gill plate in the shiro--the silver/grey rows of dots have a silvery sheen to them in the right light, like shy diamonds or burnished platinum:


This final pic was taken about a month ago. The previous two in the last couple of days.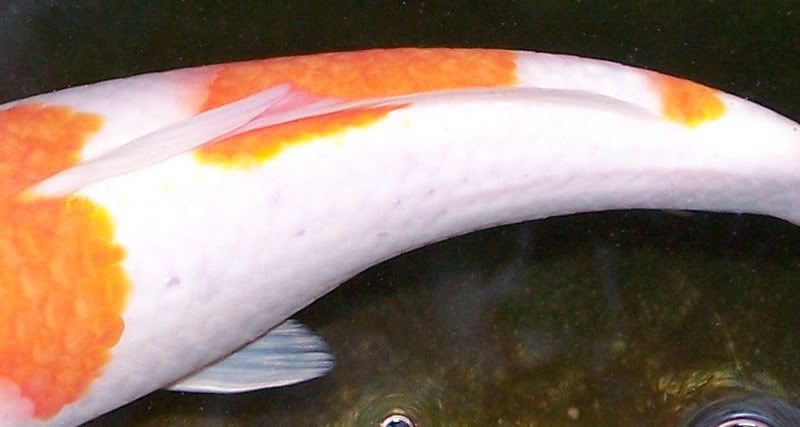 So what is this developing? Gin rin, fukurin, or?

Richard, any insight?

Marie